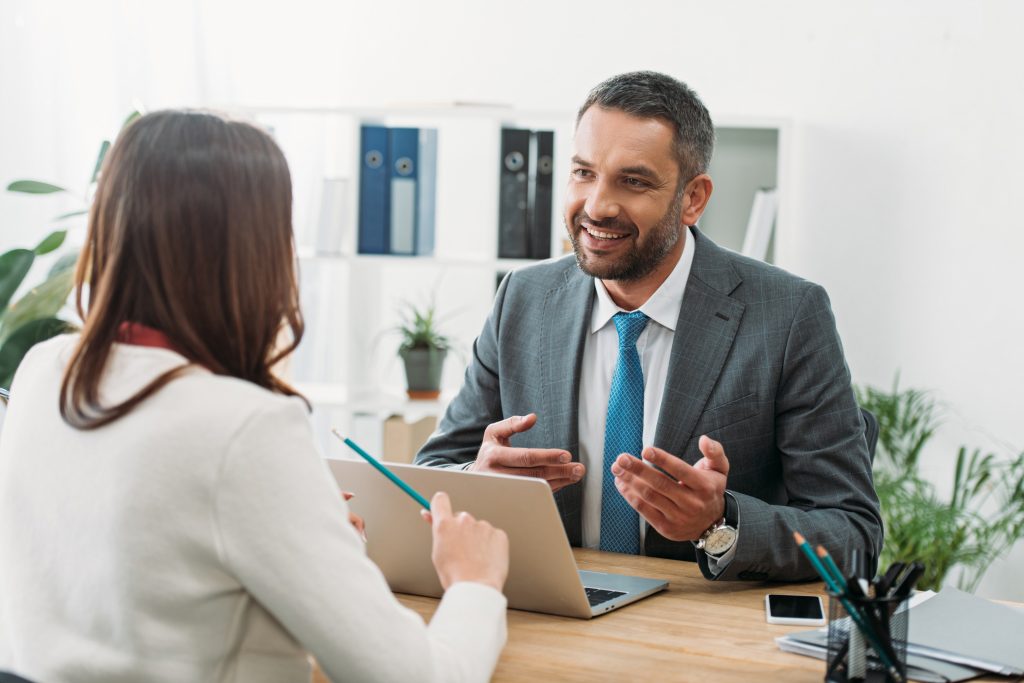 Are you a potential business owner looking to purchase a franchise and begin the process of owning and operating your own business? If so, you would likely benefit greatly from the services of a franchise consultant. A franchise consultant can provide expertise and guidance throughout the entire process, from identifying your dream franchise to getting your business up and running. Listed below are 12 reasons that it's advantageous for any hopeful franchisee to consider reaching out to a franchise consultant.
1. The service is free to the franchisee, with the franchisor covering the consulting fees.
Did you know that franchise consultant services come at no cost to you? This may come as a surprise to you, but consider this: when you're investing in a franchise, that franchisor is also investing in you. They want you to be successful! This is why many franchisors will suggest a franchise consultant to help answer your questions and guide you through the process and cover the costs themselves.
2. The service is personal and confidential.
Anything you discuss with a franchise consultant will not only be specifically tailored to your unique circumstances, franchising goals, and whatever questions you may have: it will be completely confidential and stay between you and your consultant.
3. The consultant guides the potential franchisee through the entire process of deciding whether to become a franchisee and how to go about it.
Franchise consultants really are there for you every step of the way. If you're still not entirely sure the franchise model is right for you, they can help guide you in the right direction. While the franchising model is extremely advantageous for many investors, it can be daunting for those just getting started in the franchise space to be presented with so many options and so many decisions to make. That's where franchise consultants come in – they'll guide you through the process from start to finish.
4. A detailed profile, including an evaluation of the potential owner's experience, interests, and goals is compiled in order to match the new franchisee with the most suitable opportunity.
That's right – not only will a franchise consultant help answer any general questions you have about the franchising process, they'll also help match you with the perfect franchise opportunity. Each franchise consultation is completely customized to meet your needs, so a franchise consultant can be a very powerful tool in finding franchise success.
5. Education is provided on the various types of ownership and investment options.
Did you know there are different types of franchises, different options when it comes to franchise ownership, and several different ways to invest? If not, a franchise consultant can walk you through all of these options and what they mean, and help you choose which is right for you.
6. An investigation into the most suitable opportunities that are available is done by the consultant.
Even after you've done your own digging on our site to find the opportunities that appeal to you, a franchise consultant can help you refine your search even further to find the perfect fit.
7. Initiation of contact with company representatives is part of the service.
Franchise consultants can also guide you through the ins and outs of communicating with franchisors, filling out the Franchise Disclosure Document (FDD), and so much more.
8. The consultant helps to verify each company's success and track record.
Just as we're committed to your success, so are franchise consultants. They want to ensure you're making the franchise investment that's just right for you, and part of that investigation includes a deep dive into each company's track record to make sure they're a good fit for your success.
9. The potential business owner saves time and money by having the experts perform research on various opportunities.
The use of a franchise consultant isn't just beneficial for you as the franchisee: franchisors benefit a great deal from the work of consultants, too. Franchise consultants save time and money every step of the way by performing research and answering questions ahead of time so that by the time you're ready to close the deal, you both have all the information you need.
10. The consultant acts as the one-stop-shop, answering questions and referring the potential owner to other resources as necessary, such as financial or legal advisors.
If you have a question that a franchise consultant can't answer, they can point you in the right direction to someone who can, such as a financial advisor or a legal advisor.
11. The consultant works with all types of franchises, including full-time, part-time, new units, and re-sale franchises.
No matter what type of franchise you're interested in, we guarantee there's a consultant out there who can help you! Franchise consultants are knowledgeable about every facet of the franchise space and the franchising process, so no matter what they can point you in the right direction.
12. Complications and confusion are virtually eliminated by having an expert perform these services.
Last but not least, the biggest benefit of a franchise consultant is eliminating any complications or confusion involved in the franchising process. This means making your transition to a franchise owner quick and seamless, with the help of an expert to guide you along each step of the way.
In sum, a franchise consultant serves as somewhat of a catch-all when it comes to questions or concerns about the franchising process. A franchise consultant will help you determine if franchising is right for you and, if so, what type of franchise opportunities you are most likely to succeed in. From there, they'll help guide you through all the necessary steps to investing in that franchise and eventually becoming the owner of your own franchise business. So what are you waiting for? If you're looking to dive into the world of franchising, make sure to enlist the help of a professional franchise consultant. You won't regret it!